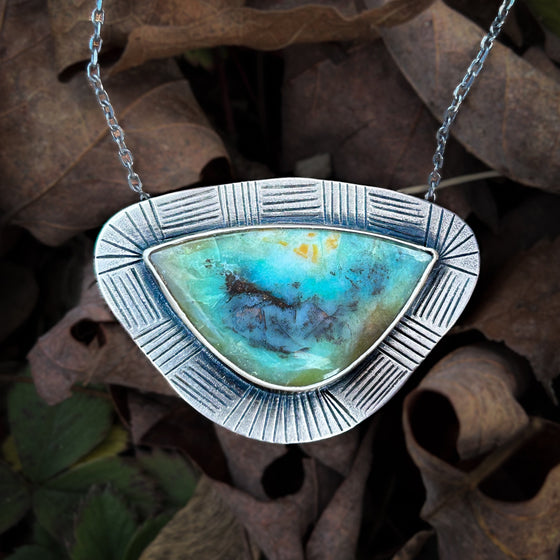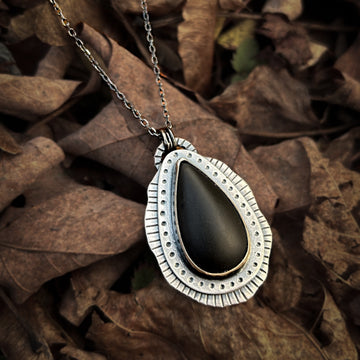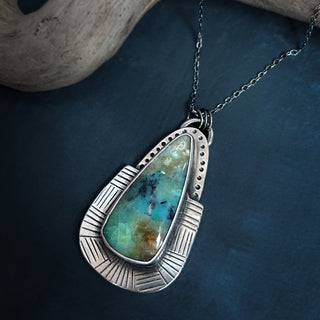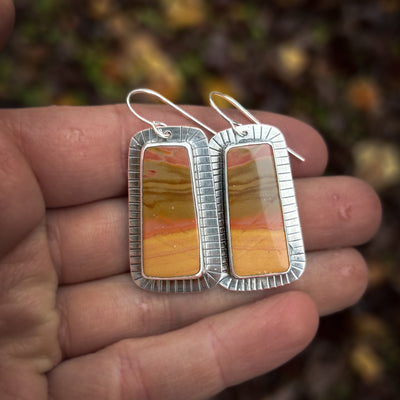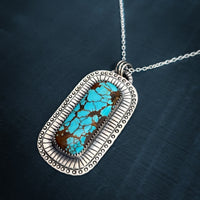 Gemstone Collection
I've poured my heart into these one-of-a-kind pieces. Jasper, Royston Ribbon Turquoise, Sapphire, Opalized Wood... I hope you love them!
Shop the collection!
Hi! I'm Allison.
I am a jeweler in Vermont, a mom, partner, and adventurer at heart! After living in Ecuador for ten years, my family and I moved to Vermont where I realized I needed to stop doing what was expected of me and start living my creativity. I became a jeweler and it was the best decision I ever made! I am honored to create wearable pieces of art that help empower, connect, and heal.
MY STORY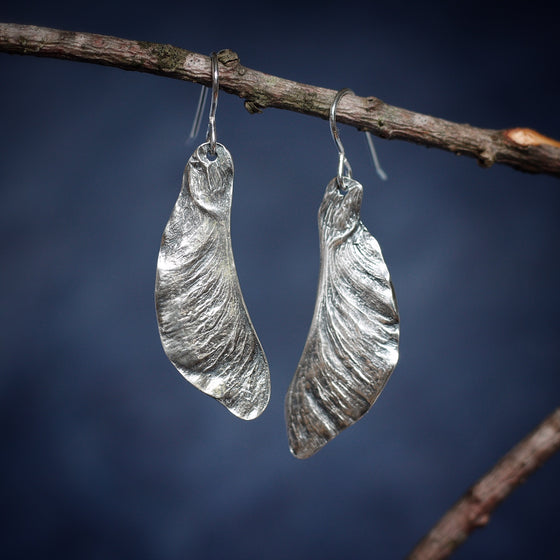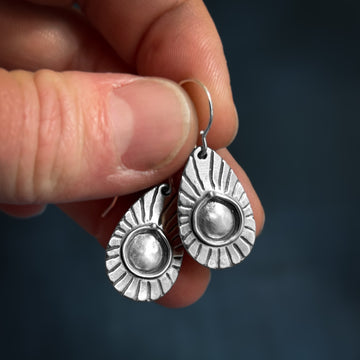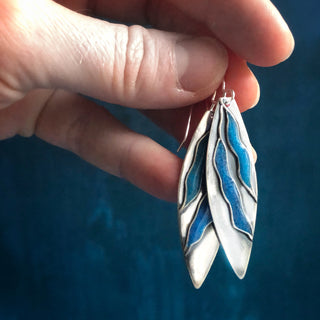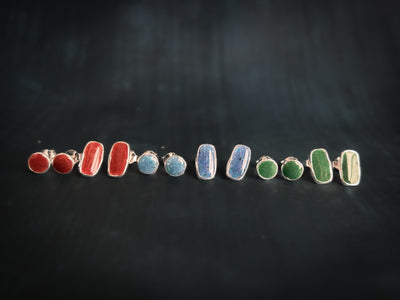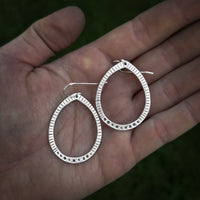 Explore
Earrings
Choose to start each day feeling powerful, brave, creative, and with authenticity by putting on a pair of meaningful earrings.
SHOP EARRINGS
SHOP ALL JEWELRY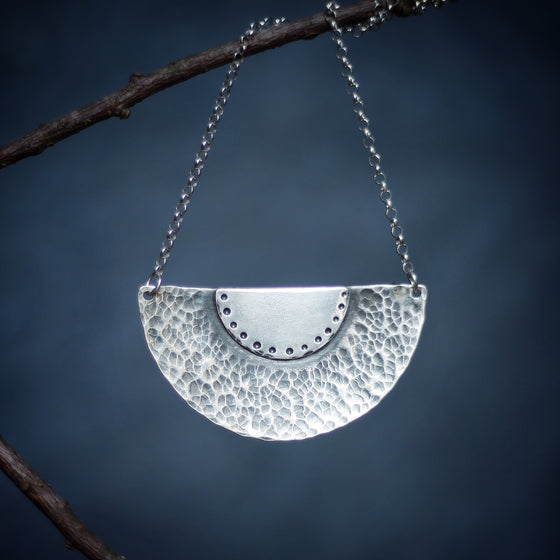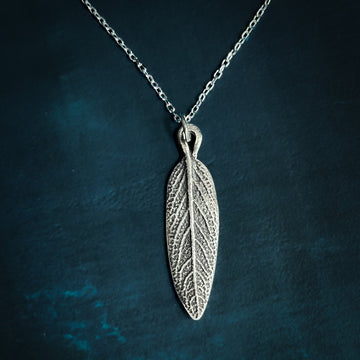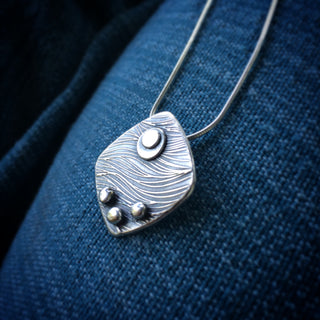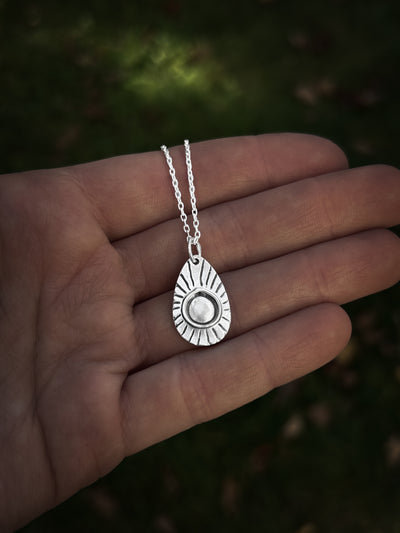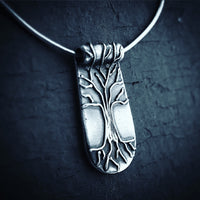 Explore
Necklaces
Sometimes you need to wear a necklace that supports you in just the ways you need it to. Look amazing, feel amazing.
SHOP NECKLACES
SHOP ALL JEWELRY
★★★★★

An absolutely stunning piece and incredibly right in detail and meaning. A true heirloom and keepsake. I HIGHLY recommend this artist!! Thank you!
★★★★★

Absolutely love this. It came beautifully packaged and I was so proud to give it as a gift.
★★★★★

My sister-in-law received her necklace today and she absolutely loves it. I have been wearing my necklace ever since I received it. Thank you so much from both of us. You bring such beauty and calm to an otherwise crazy world. Thank you for this.
★★★★★

We gave my friend her earrings last night and she absolutely loved them. They looked amazing on her! It was the perfect present for one of those milestone birthdays, and a great reminder of the friendship we share. Besides being beautiful, your earrings are the perfect gift for all kinds of reasons.
★★★★★

I LOVE my new earrings so much! I thought they would be too fancy for me and now I'm wearing them everyday and embracing my dangly, golden parts of myself. Thank you so much!
★★★★★

My necklace is beyond what I could have ever imagined it would be, it is absolutely beautiful and I cannot thank you enough for making me such a beautiful custom birthing piece to capture my experiences with labor, birth and motherhood.
★★★★★

I always feel the love built right into my New Moon Stud earrings and I don't say that lightly.
★★★★★

I wanted to tell you how much I love my Samara Earrings. The detailing is very nice and they are the perfect size and weight. As a horticulturist I have been looking for samara earrings that capture the essence of the seed and these really do.
★★★★★

I LOVE my necklace. LOVE LOVE LOVE... like I got rid of all my other necklaces because they didn't make the grade in comparison. It is just simply a lovely combination of craftsmanship and heart.
Happy Customers- click their photos to shop their look!
Caring for our planet is important to me.
That's why I'm especially proud to use reclaimed silver. The silver comes from old silverware, old jewelry, as well a pure silver particles from photographic negatives.
My Blog- writings about jewelry and creative living View all
Thank you!
From my heart to yours, I am grateful for your support which allows me to bring my inner creativity to life and to help others on their own journeys. My intention is to give back to life and to others by creating wearable pieces of art that help empower, connect, and heal.
❤️ Allison
Want to learn more about how I turn a lump of silver clay into a piece of pure silver jewelry in my studio?